When I was 15, I entered my first "beauty pageant", Miss Oregon Teen All American. I didn't place in the top 10, but I received a paper after that told me I placed 14th. The next year I went for it again and placed 7th. The 3rd year, I made it all the way to the 5 finalists and placed 4th.
These pictures are from my 3rd time competing in Nov. 1994.

They always have the US Marine Corp come and escort us for the evening
gown portion. They would greet us with a single long stem rose and walk
us through the sword "tunnel".

No, my parents did not allow me to wear an off-the-shoulder gown
It is actually not supposed to be off the shoulder, but just as I was
about to walk out on stage to my Marine, the stage hand lady yanked
the sleeves down, supposing that's how they were meant to be. My dad
wasn't too thrilled about that!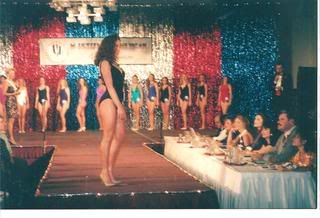 This one's for Will....he wanted me to put it in.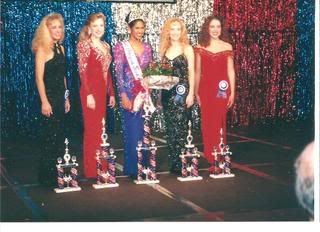 The top 5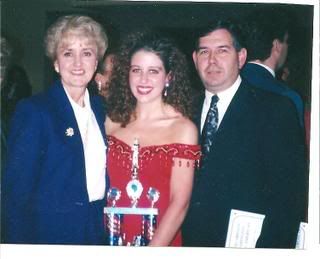 Proud Parents