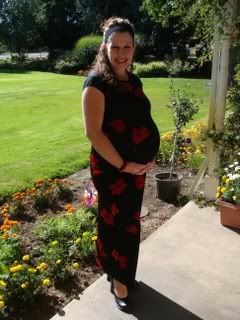 Will took this picture of me before church last Sunday. (only 10 more days!!)
Fashion Week Continues....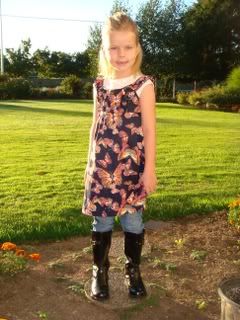 such a little poser!
Tuesday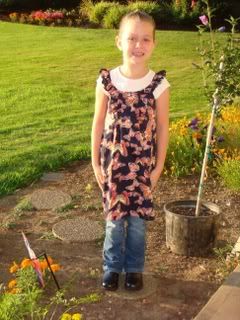 She got her wish of NO MATCHING!
(not on the same day anyway)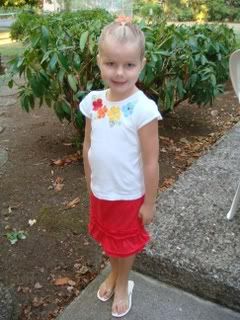 Brinlee finally took mine and Grandma's advice of wearing something more weather appropriate.
It has been so hot these last few weeks and they each go to PE class every single day!
Tatum is growing into such a big girl. She dressed herself and did her own hair, then she wanted me to put Asia's Little Mermaid back pack on her. A little later, I couldn't resist snapping a couple of pics of her wearing Asia's slippers and toting one of her many "babies" around.