We decided to try out my mom's new fire pit tonight again. We had used it once last Monday night for FHE, but it was so dang cold outside that we were all bundled up and shivering. I couldn't even enjoy it.
It was pretty nice out today and we had the missionaries over for dinner (my parents are still in Vegas for Tyson's graduation) and the dessert was s'mores.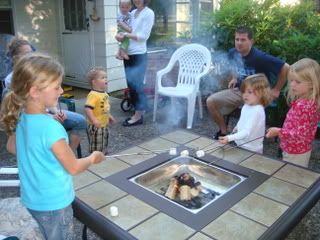 Roasting marshmallows at Grandma Jones' House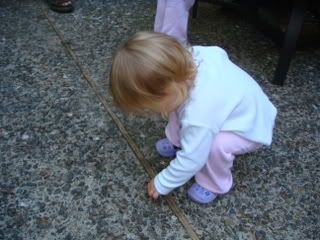 OOPS! Dropped my marshmallow!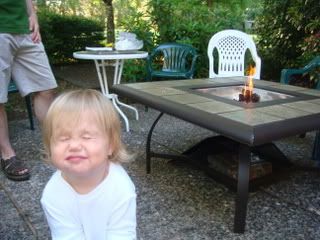 That's ok. It still tastes good.......