Last Friday (the 14th) was the girls last day of school before the 2 week spring intersession. Since Brinlee's birthday is during the break, they celebrated in class that day. Her classmate, Joanne (whose party was at Ice Palace) also celebrated in class that day. Ms. Uytingco had told me that Joanne's mom was already bringing cupcakes, so I just brought little easter candies to let Brinlee pass out to the kids.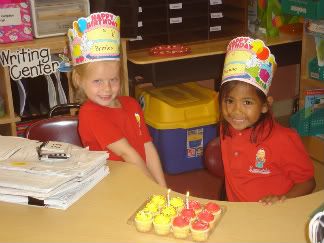 Brinlee and Joanne Saroca
That day was also Ammon's last day at school. The Olayan family moved to UT to attend BYU. Brinlee has said every day this week that she misses Ammon. Not only was he in her class at school and at church, but they only lived a few buildings down in our neighborhood, so they would play after school together almost everyday.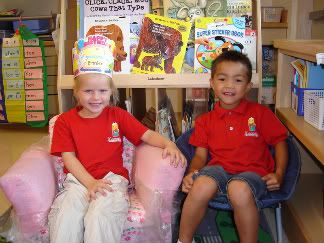 Brinlee and her "BF" Ammon Olayan