I auditioned at Pearlridge Uptown Mall for Deal or No Deal today. I waited in line for a total of about 4 hours, which wasn't too bad. Will kept the girls busy walking around the mall and watching DVDs in the van. The only bad thing is that (IDIOT ME) I forgot to put on sunscreen and am now a pretty crispy red color.
It was a lot of fun and I met some pretty interesting people while standing in line. I didn't get an immediate call back, but that guy that was on from Hawaii about 3 months ago was there and he said that it took a full year to get on the show. He was talking about his experience (he walked out with $260,000.00). I won't give up hope. I think it would be so much fun to go on that show! Will and Mariah were snapping candids throughout the day.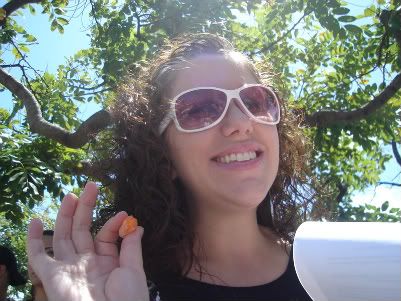 Mariah caught me eating a carrot in line outside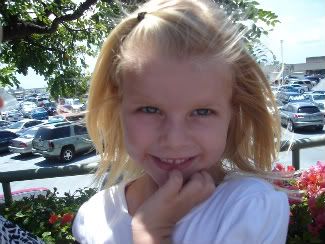 Mariah also snapped this of Brinlee in line outside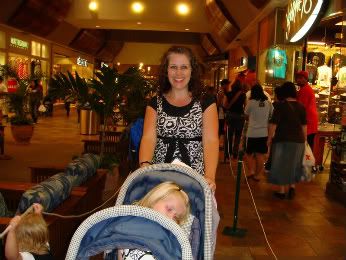 Us, FINALLY inside the mall with A/C.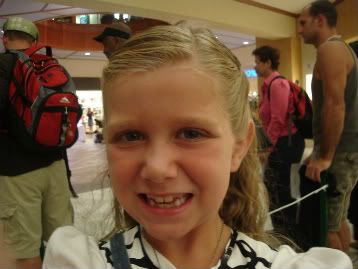 Mariah's self-portrait
FINALLY at the judging table!!
waiting for my 15 seconds to speak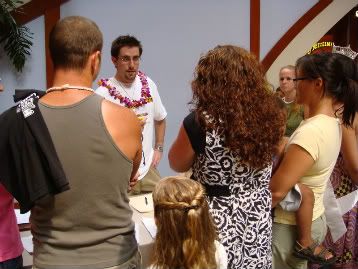 Trying to tell all about our exciting family and how we need the $$ for student loans =D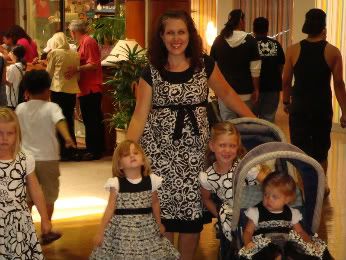 leaving with NO "golden ticket", but told that it could take up to a year to get a call-back